The Sound Of San Gabriel
Buy tickets for The Sound of San Gabriel
or Call 1-800-838-3006

City of San Gabriel continues its 100th year Celebration with the Sound of San Gabriel Concert  on October 12th

In 2013 the great city of San Gabriel is celebrating their 100th anniversary with special events held all year long. The "City with a Mission" began their festivities with an award winning entry float at the 2013 Rose Parade. Since then, there have been several events to commemorate 100years as an incorporated city that began April 23 1913. San Gabriel is known for its deeply rooted Gabrielno-Tongva Indian Tribe, the historical Mission San Gabriel Arcángel, and landmark adobe homes. The city is also known for the Wham-O Inc. manufacturing plant where products like the hula hoop, the Frisbee and the Slip-N-Slide were developed and manufactured.
The city also has a rich music history that stems from residents who were raised in San Gabriel, educated in San Gabriel and reside in San Gabriel.  The concert is set to take place October 12 is  deemed as "The Sound of San Gabriel".  Historical images, stories, and live music will highlight the cities music history from the 1950's to present day.
Artists like The Story Tellers, Vicki Carr, The Premiers, El Chicano, Kenny Loggins and Oingo Boingo are responsible for more than a dozen billboard hits and Grammy Nominations. The event will take place at the historical San Gabriel Mission.

Join us as we commemorate the cities 100th Centennial  by honoring Music Industry Pioneers that have roots in San Gabriel. Hear stories of Vicki Carr  and Kenny Loggins.  View the historical photo display, taste food from San Gabriel Restaurants, join the inactive Pre-Party.  See Performances by Music Pioneers with San Gabriel Roots.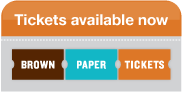 Show your SG Pride
Mission High School Parking Lot

       Support this event by donating or sponsoring contact: This email address is being protected from spambots. You need JavaScript enabled to view it.

Food is Available for purchase by San Gabriels Own Los Tacos. 
We Also have Beer, Cocktails at the Bar

For Tickets call or click ticket logo 1-800-838-3006

 Artists Confirmed To Peform in no particular order:




 The Story Tellers

Micky Lespron

  (El Chicano) and

Jerry Salas

(

El Chicano)

        


The Premiers (John Perez, Lawrence Perez, Ray Garcia & Joe Hildalgo)

John Avila (Oingo Boingo)

Johnny "Vatos" Hernandez (Oingo Boingo)

 

Cougar Estradas'  Lounge Trio (Los Lobos)

The Delgado Brothers

 

Danny Diaz

 

San Gabriel Mission Marimba Ensemble

 
Event Sponsors:
 The Concert will consist of a 2 hour Pre-Party reception food, activities and Historical Image Display (5-7pm)
to include*
GATES OPEN 4:30

SAN GABRIEL BIRTHDAY BASH  IS 5-7PM JOIN THE PARTY!


o    Entertainment  by The Lounge Trio featuring Cougar Estrada (formor Los Lobos Recording Artist)
o    Taste of San Gabriel Food Court
o    Silent Auction for the San Gabriel Historical Society
o    View Historical Wall of Fame  Memorbila on display
o    Full Bar
o    Autographed Limited Edition Posters for sale
o    Souvenirs and memorabiliaon sale

The Concert (7-9:30) will include*
o   San Gabriel School Band  participants
o   Interactive Video Screens
o   The SG All Star Band  led by Grammy nominated John Avila
o   Recording artists and Music Industry Veterans (TBA)
o   Full Bar
*subject to change

Concert is set to include some of these amazing artists so stay tuned here or join the facebook page to see upcoming information and confirmed artists.  CLICK the Facebook Link and LIKE our page.!

IMPORTANT INFORMATION: Limited Handicapped parking and seating available, Seating is first come in Designated Seating and General Admission, No Outside Food or Beverage Allowed, STRICT DRESS CODE ENFORCED - Dressy Casual (no muscle shirts, offensive tee-shirts, collared shirts recommended... if your not sure don't wear it) We reserve the right to refuse anyone.   ABSOLUTELY NO weapons of anykind, strict security check in. No entry after exit allowed.
 

     click here for FB                   click here for magazine            Johnny Thomson B-day Wishes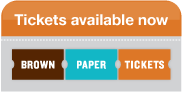 Concert is hosted by
San Gabriel Valley Music Magazine www.SGVmusic.com

 *subject to change